Hello all, since this is the first such article I'll quickly explain how this will work. At the end of each month I'll make an article detailing the releases of the next month, including dates and platforms of the expected games.
It's worth noting that for some games the international release date will not necessarily be the same as for a particular country or region.
This list is by no means exhaustive, it's merely all the info I managed to dig up. If anything should be added please use the contact form to leave this info behind, also list your source, it makes my life easier.

I'll write a snippet below all releases with some general info. This may be anything from what the game is like, from trivia about development, to new features compared to previous installments. Warning: sports titles or games that are highly serialized will probably end up with short and/or ridiculous snippets. Opinions may be contained within these snippets.
The 1st
Etrian Odyssey Untold: The Millennium Girl 3DS
NBA 2K14  PS3, X360
Rain  PS3
Rune Factory 4  3DS
Brief description:
Etrian Odyssey Untold: The Millennium Girl  J-RPG
A JRPG, part of the Etrian Osyssey series, it's not a series I'm familiar with.
Rune Factory 4 J-RPG, Sim
This game looks to be somewhere between a traditional J-RPG and The Sims + SimCity. At the start of the game you are dropped into a fantasy town, where you are expected to run things, attracted tourists, and help out. Meanwhile you have to manage your own personal affairs and investigate a mysterious force that's at work in nearby dungeons (throwing monsters and the like at you).
NBA 2K14  Sport
NBA 2014 basketball game. For those who want to feel like boss basketball players, without actually having to exert themselves.
Rain  Adventure/platformer
Rain is an adventure platformer, where you play as a boy chasing an invisible girl through the rain. The gimmick in this particular game is that you become invisible yourself, and you can only see yourself when standing in the rain.
The game's art style and atmosphere seem interesting.

The 4th
The Legend of Zelda: The Wind Waker HD WiiU
As you might expect this title is a remake of the original, with improved graphics, controls, UI, etc.
The 8th
Beyond: Two Souls  PS3
Disgaea D2: A Brighter Darkness  PS3
F1 2013  Win, PS3, X360
Just Dance 2014 Wii, WiiU, X360, PS3
Beyond: Two Souls   Adventure/interactive drama
The dev claims this title will explore what happens after death. The game will follow Protagonist Jodie Holmes from 8 to 23 year of age, as she struggles through life with the entity called Aiden. Aiden is a being only she can perceive and communicate with.

Disgaea D2: A Brighter Darkness  Tactical RPG
Somewhat comparable to Final Fantasy tactics where gameplay is concerned. If you like this sorta thing you likely already know what to expect.
F1 2013  Race
Race in F1 cars, 2013 Edition (cause they actually release their games in the year they have in the name).
Just Dance 2014  Dance
Jump around like a retard thinking you can dance, 2014 edition. Also possible to have friends join you in being retarded.
The 12th           
Pokémon X and Y  3DS RPG
The long awaited sixth generation of Pokémon series will be arriving on 3DS. The game will feature the same content as previous installments, with new additions. Notable among these are sky battles, mega evolutions (a temporary evolution for some fully evolved Pokémon) and of course a whole load of new Pokémon.
The 13th           
Skylanders: Swap Force  Wii, WiiU, X360, PS3
Swap force adds the ability to change the top and bottom halves of the figurines, allowing for 256 combinations. Depending on the bottom half you have you can (or cannot) access certain areas of the game.
The 16th           
Zumba Fitness: World Party  Wii, WiiU, X360
Like Wii fit, but with zumba.
The 18th
LEGO Marvel Super Heroes  Win, WiiU, X360, PS3, 3DS, NDS Action adventure
Think LEGO star wars or harry potter, then replace the aforementioned with X-men, the avengers, etc. You now have a pretty solid idea of what to expect from this title.

The 22nd
Sonic Lost World  WiiU, 3DS
SpongeBob SquarePants: Plankton's Robotic Revenge  WiiU, 3DS, X360, PS3, NDS, Wii
Sonic Lost World  Action/ platformer
The environment of Lost World will be similar to those of the first games. Levels will come in a multitude of varieties, from 2D platforming, to 3D speed runs, to running on spherical planets in a way reminiscent of super Mario galaxy. Improvements have been made to the movement system, pressing the analog sticks will move Sonic in one or the other direction without running, running will only occur after pressing a trigger. This should allow for more precision of control. In addition, a parkour-esque system will also allow Sonic to jump over/slide under obstacles while running.
SpongeBob SquarePants: Plankton's Robotic Revenge
I expect to see shovelware where this title is concerned. The developer, Behavior Interactive, doesn't have an impressive track record. So, unless you are really into SpongeBob, and have seen some reviews, steer clear (and have your kiddies do the same).
The 24th
Phoenix Wright: Ace Attorney – Dual Destinies   3DS  interactive visual novel
Essentially an attorney sim. You play one of several available attorneys and take up cases. The game is divided into an investigation mode, whereby you questions witnesses and look for clues, and an attorney mode where you defend your client in court, and attempt to find contradictions in the accounts of witnesses.
The 25th           
Batman: Arkham Origins   Win, PS3, X360, WiiU
Batman: Arkham Origins Blackgate   PSVita, 3DS
Wii Party U WiiU
Batman: Arkham Origins Action/adventure
The latest in the Batman Arkham series. Much like the previous games, brawling and detective mode will be back. Additions include a remote grapple, allowing to remotely link two things together: eg. Fire extinguisher + baddie, baddie + baddie, wall + baddie. It can also be used to link two solid objects together to create a tightrope. The detective mode will receive a substantial upgrade, allowing you to piece crime scenes back together by examining clues and walking through a holographic projection of the crime.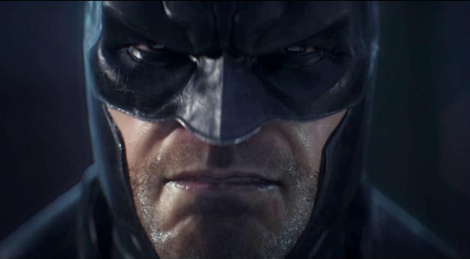 Batman: Arkham Origins Blackgate   Action platformer.
A 2D action platformer with 3D graphics.
Wii Party U  Party
Much like Wii party but for the WiiU
The 29th           
Angry Birds Star Wars  PS3, X360, Wii, WiiU,PSVita,3DS
Assassin's Creed IV: Black Flag  Win, PS3, X360, WiiU
Battlefield 4  Win, X360, PS3
WWE 2K14  PS3, X360
Angry Birds Star Wars  Casual
Like easy timewasters, where all you do is drag and release birds to trash 2D dwellings of green pigfaces? You also like Star Wars?
Then boy have I got the game for you. Although without the drag and drop mechanics featured on touch devices the game feels kind of hollow. As was the case with any other Angry Birds game ported to non-touch platforms. Then again for those who don't own a touch device, it's nice to have access to the game.
Assassin's Creed IV: Black Flag  Action Adventure
This game takes place mainly in the Caribbean before the events of Assassin's Creed 3. You play as a notorious pirate who also happens to be an assassin. The game takes the naval combat from the previous game and expands upon it, in addition to also changing the way the assassin's guild works.
I'm not entirely sure yet how the game will feel, now that the original trilogy is done.
This game will also be released for PS4 in November, being among the prime launch titles.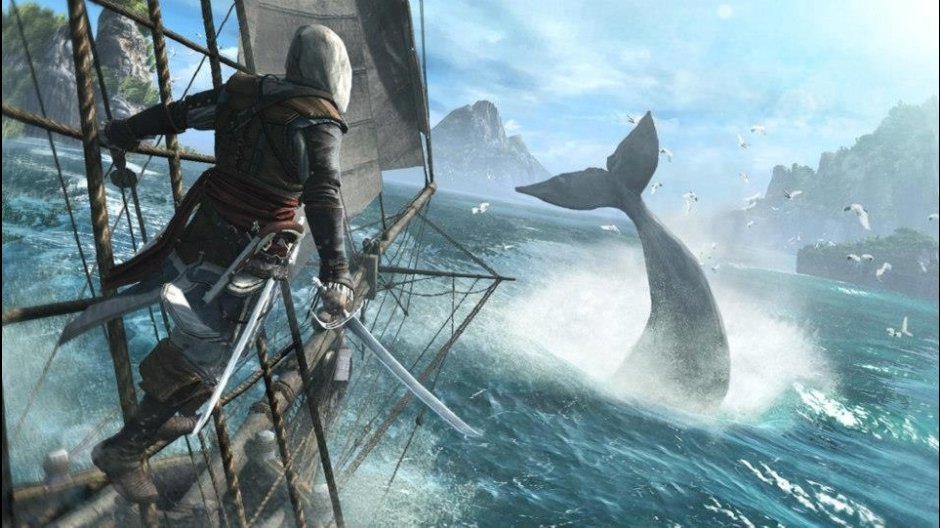 Battlefield 4 FPS
As with BF3, BF4 features large maps where you can blow each other to pieces from a first perspective.
As usual for a BF game, vehicles are available in several flavors, and the maps are willy shrivelingly huge.
The frostbite 3 engine features even more destructible terrain, and the commander mode from BF 2142 returns, in this installment (allowing for a player to have an RTS-like experience).
WWE 2K14  'sports'
Wrestling game for 2014 ('nuff said).
The 31th
Castlevania: Lords of Shadow – Mirror of Fate  PSN, XBLA
Football Manager 2014  Win, Mac, Lin, iOS
Castlevania: Lords of Shadow – Mirror of Fate  Action
Sequel to the reboot of the Castlevania series, the game will follow the actions and lives of Gabriel's descendants. All these descendants will of course be troubled by their own connections to Gabriel.
Not much is revealed about gameplay features as of yet, but gameplay is expected to be similar to the previous game.
Football Manager 2014   Sports
Kick the ball until it ends up in a netted area. 2014 edition.
Fun fact: while writing this article I ended up looking into corpus callosum, epilepsy, hard candy, Space Station 76, Space Station 69 (Mondo Media, don't ask), Schizophrenia, and the chimera syndrome.
That'll be all,
Eliniale (CO.RE) out